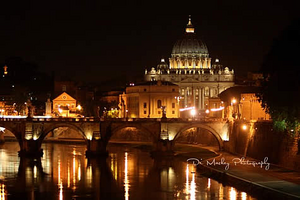 Genovia is a Constitutional Monarchy comprising of 17 states, a federal district, and one territory. The Country is located in the middle of the Atlantic Ocean between Europe and North America. The country is located on an Island formally occupied by England in the 18th century. The country has approximately 3.4 million people. The nation is largely of European Descent and mostly Catholic. The country was first discovered by Christopher Columbus on his journey to the Americas. The country was founded in 1743 when the Rhodes Family took control as a monarchy. Since then, the country has expanded, and become a prominent world power, despite its modest size.
The country's mountainous terrain has created a perfect Mediterranean climate in the Atlantic, making Genovia a hot spot for international tourism. Tourism is Genovia's second largest industry besides pears.
History of Genovia/Historie D'Genevie
Edit
More on the History of Genovia
On July 9th, 1743, the Treaty of Rhodes was established and signed. It established the House of Rhodes as the official monarchy of the new nation of Genovia, with the Capitol being established at the location of the signing, Pyrus. The United Kingdom formally agreed to the treaty on the condition that a Parliament would be established. On July 17th, 1943, 35 members made up the first Parliament of Genovia. In 1950 It became a French speaking Country aswell as English,The Carrie-Piere-Musique D'Arts is a famous center near the South Bank of the River Moire for its theater acts.States with French Names are
Cote D'Lexington
Suisse
Capitale-Terre-du-Vert (Pyrus Capital state)
Vainaut and Herbert-Ile
Petitie Genevie
☀é
Geography of G 
Edit
Latest activity
Edit
Ad blocker interference detected!
Wikia is a free-to-use site that makes money from advertising. We have a modified experience for viewers using ad blockers

Wikia is not accessible if you've made further modifications. Remove the custom ad blocker rule(s) and the page will load as expected.